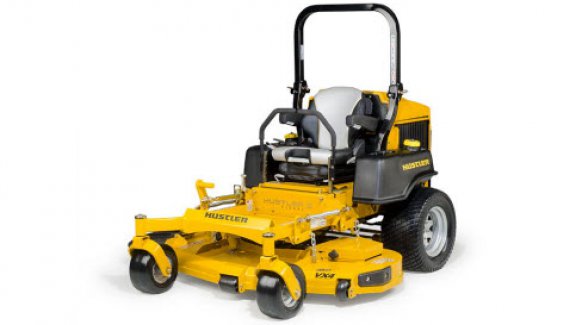 Double tap to zoom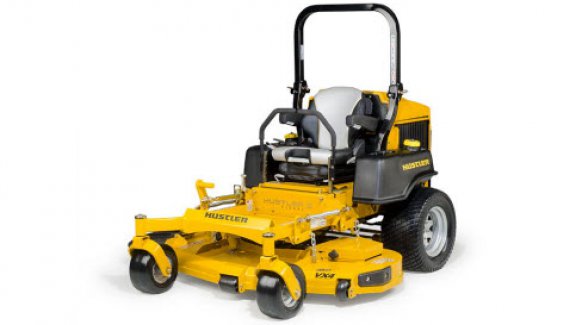 Features
Belt Drive Design
Patented belt drive system provides long life.
Shibaura Diesel
25 horsepower diesel engine is the smoothest most efficient running diesel engine.
VX4 Deck
Best cutting deck in the diesel class.
Service Friendly Design
Designed to make maintenance and service simple and easy.
Rear Discharge Decks
Industry exclusive counter rotating blade for the best finished appearance in its class.
Patented Automatic Park Brake System
A simple, convenient and patented system that automatically engages the parking brake when you open the steering levers.
Specifications
| | |
| --- | --- |
| Engine |   |
| Zero-Turn Configuration | 60" Rear Discharge Shibaura |
| Manufacturer | Shibaura |
| HP (Per SAE J 1995.) | 25HP (Tier 4) |
| Displacement | 1131cc |
| Cooling | Liquid Cooler, Direct Drive, Mechanical Cooling Fan |
| Air Cleaner | Heavy-Duty Canister |
| Engine Warranty | 3 Year |
| Drive System |   |
| Zero-Turn Configuration | 60" Rear Discharge Shibaura |
| Type | Dual Hydrostatic |
| Pumps | Tandem 21cc HydroGear |
| Wheel Motors | Parker TG0335 |
| Hydraulic Lines | Stainless Steel Parker Seal Loc Technology |
| Hydraulic Cooling | Oil Cooler w/ 8" Fan |
| Reservoir Capacity | 1.3 gal. |
| Transmission | n/a |
| Speed | 12 mph |
| Parking Brakes | Patented Automatic |
| Decks |   |
| Zero-Turn Configuration | 60" Rear Discharge Shibaura |
| Cutting Width | 60" |
| Cutting Heights | 1"-5.5" |
| Deck Lift | Foot Operated |
| Depth | 5.5" |
| Blades | 3 |
| Blade Length | 3 - 20.5" x 3.0" x .203" |
| Blade Tip Speed | 18,200 fpm |
| Spindles | Ductile Cast Iron w/ Steel Shafts and Sealed Ball Bearings |
| Deck Belts | 1 |
| Drive | Electric PTO Clutch |
| Construction | 11ga. + 11ga. + 7ga. Welded Steel |
| Spindle Mounts | Reinforced 11ga. Doubler + 7ga. Tripler, Steel |
| Impact/Trim Areas | 1.5" x .375" Steel Bar Protector |
| Construction |   |
| Zero-Turn Configuration | 60" Rear Discharge Shibaura |
| Frame | 1.5" x 3.0" x .187" Steel |
| Deck Carrier Frame | n/a |
| Engine/Transmission Frame | n/a |
| Engine Plate | n/a |
| Front Axle | n/a |
| Front Caster Wheels | Mounted w/ Sealed Ball Bearings |
| Front Caster Forks | Fabricated 1/2" Steel |
| Operator Platform | n/a |
| General |   |
| Zero-Turn Configuration | 60" Rear Discharge Shibaura |
| Seat | Grammer Suspension Seat, Isolator Platform |
| Fuel Capacity | 14.4 gal. |
| Cup Holder | Yes |
| Front Tire | 13 x 6.5 - 6 |
| Drive Tire | 24 x 12 - 12 |
| Productivity |   |
| Zero-Turn Configuration | 60" Rear Discharge Shibaura |
| Acres per Hour | 5.57 |
| Dimensions |   |
| Zero-Turn Configuration | 60" Rear Discharge Shibaura |
| Weight | 1695 lbs. |
| Height | n/a |
| Height w/ ROPS Up | 69" |
| Height w/ ROPS Folded | 51" |
| Length | 86.8" |
| Width | n/a |
| Width w/ Chute Up | 66" |
| Tire Width | 56" |
| Dimensions w/ Catcher |   |
| Zero-Turn Configuration | 60" Rear Discharge Shibaura |
| Catcher Type | - |
| Powered/Non-powered | - |
| Catcher Capacity | - |
| Mower Length w/ Catcher | - |
| Mower Width w/ Catcher | - |