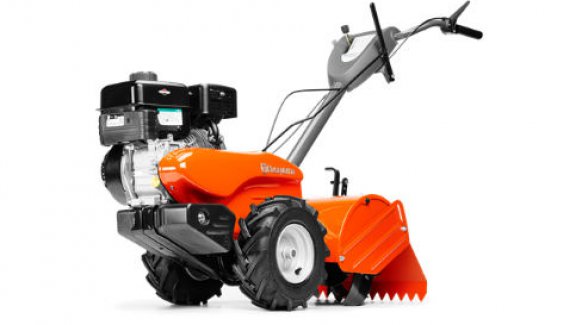 Double tap to zoom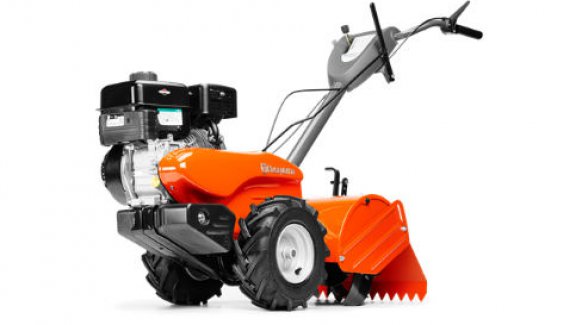 Features
Reverse gearbox
Improves maneuverability and control.
Counterweight
For safe and sturdy operation. The counterweight increases weights on the wheels and improves balance. 
Power Forward and Reverse
One gear forward and one reverse, for easy operation, maneuverability and transport.
Counter-rotating tines
Tines rotate counter-clockwise for deep-soil penetration and better garden bed preparation.
Agricultural Tires 
Heavy treads provide better grip in cultivated and muddy soil.
OHV Engine 
Powerful overhead-valve engine provides the torque necessary to cultivate the most compact earth.
Drag bar 
Easy-adjust drag bar, for balance in different working conditions.
Specifications
Capacity
Cultivator type Rear-tine
Depth adjustment steps 7
Dimensions
Weight 200 lbs
Engine
Cylinder displacement 12.51 cu.inch
Engine manufacturer Briggs & Stratton
Engine type 900 OHV Series
Equipment
Vertically adjustable handlebar Yes
Handlebar-mounted gear selection Yes
Drag bar Yes
Transmission
Transmission type Chain/Gear
Transmission steps forward 1
Transmission steps reverse 1