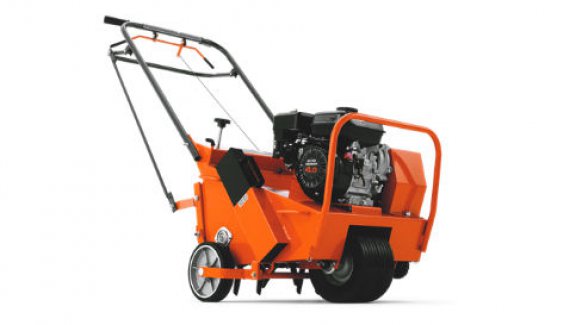 Double tap to zoom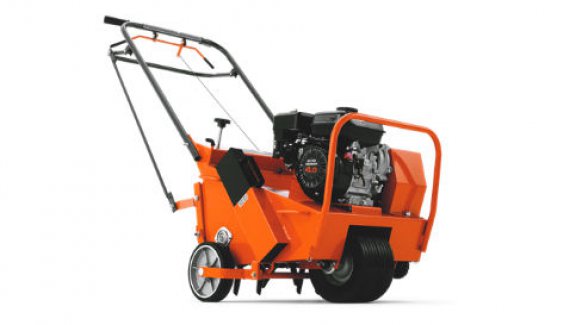 Features
Free-wheel design
The unique patented free-wheeling outer tines allow users to continue aerating without losing speed on tight corners and without damaging turf. 
Compact design
The compact design allows for convenient operation.
Rear-wheel control
Rear-whee control, allowing adjustment of working depth
Detachable weights
Additional side weights allow for improved ground penetration and are removable for reduced effort when lifting or for altering weight balance on slopes and inclines. 
and settings for maximum stability.
Specifications
Capacity
Detachable weights Two 36 lb weights
 Dimensions
Weight (less fuel/water containers) 288 lbs
Product size, folded handle Height 37 in
Product size, folded handle Length 39.5 in
Product size, folded handle Width 29.75 in
 Drive system
Drive System V-belt, permalube chain
Engine
Engine manufacturer Honda GX
Cylinder displacement 119.6 cm³
Fuel tank volume (with reserve) 0.53 gal (US)
 Equipment
Frame Construction Welded Steel