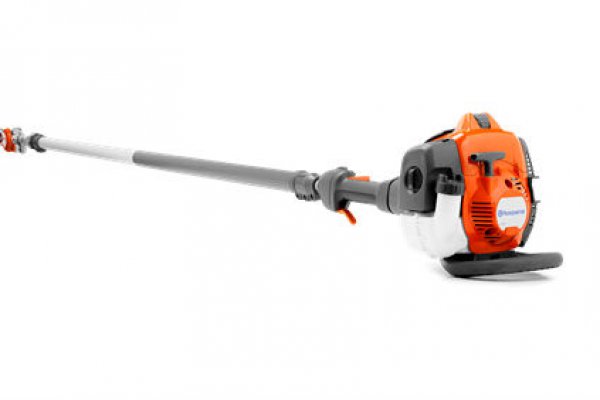 Double tap to zoom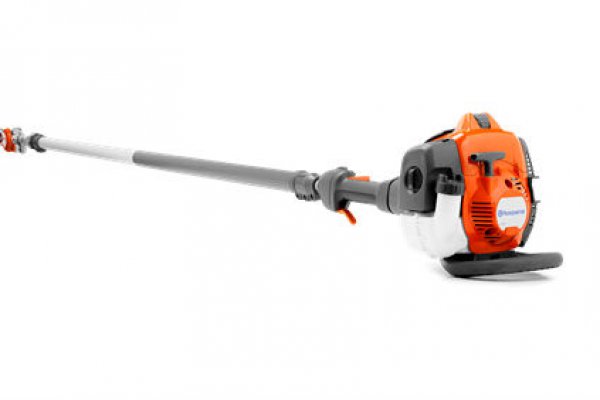 Features
Auto return stop switch
Stop switch automatically resets to the ON position for easier starting. 
Intuitive controls
The choke and purge are easy to reach and understand. 
Magnesium clutch housing
Robust magnesium clutch housing for tough professional use, ensuring a long service life. 
Rear impact guard
The rear-impact guard protects the engine from wear and damage. 
Chain lubrication
Adjustable, automatic chain lubrication. 
Air Purge
Removes air from carburetor and fuel system for easy starting. 
Efficient air filter
The efficient air filter provide less cost for service and less engine wear 
Stand alone starter
The stand alone starter makes it easy to change starter cord if needed. 
Metal skid plate
Durable metal skid plate protects the engine and fuel tank. 
Specifications
Dimensions
Weight (excl. cutting equipment) 15.43 lbs
Length, extended, including cutting equipment 156.3 in
Engine
Cylinder displacement 25.4 cm³
Maximum power speed 8500 rpm
Fuel tank volume 17.25 fl oz
Fuel consumption 395 g/kWh
Equipment
Recommended bar length, max 11.81 in
Recommended bar length, min 9.84 in
Lubricant
Oil tank volume 0.3 US pint
Sound and Noise
Sound pressure level at operators ear 89 dB(A)
Sound power level, guaranteed (LWA) 107 dB(A)                                                                                                     
Vibration
Equivalent vibration level,(ahv, eq), front handle, collapsed 6.3 m/s²
Equivalent vibration level,(ahv, eq), rear handle, collapsed 5.3 m/s²
Equivalent vibration level,(ahv, eq), front handle, extended 4.1 m/s²
Equivalent vibration level,(ahv, eq), rear handle, extended 6.7 m/s²