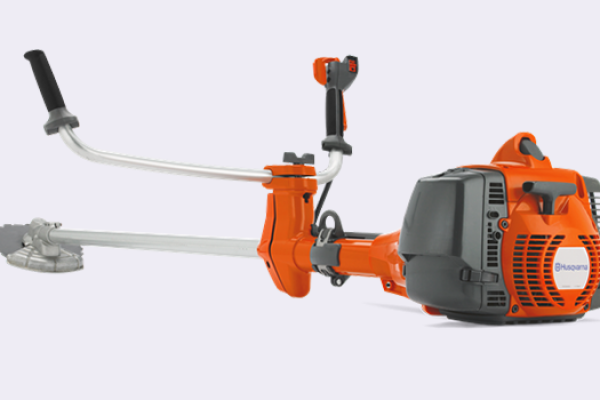 Double tap to zoom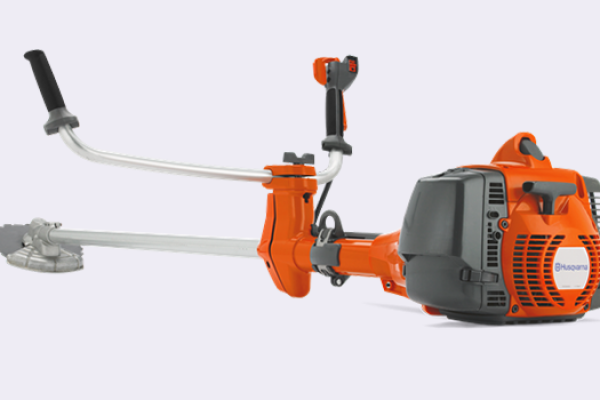 Features
Smart Start®
The engine and starter have been designed so the machine starts quickly with minimum effort.
Adjustable handle bar
Adjustable and ergonomically designed handlebar for best comfort.
Thumb-operated throttle
Thumb-operated throttle for efficiency and precision control. Reduces strain on the hand.
Easy blade switch
Magnetic locking pin holder facilitates blade switch.
Specifications
Dimensions
Weight (excl. cutting equipment) 19.6 lbs
Lubricant
Lubricant type (bevel gear) Biodegradable grease
Engine
Cylinder displacement 53.3 cm³
Fuel tank volume 37.2 fl oz
Fuel consumption 480 g/kWh
Ignition module air gap 0.01 in
Torque, max. at rpm 6900 rpm
Clutch engagement speed (±120) 4100 rpm
Maximum rpm output shaft 10500 rpm
Sound and Noise
Sound power level, guaranteed (LWA) 117 dB(A)
Sound pressure level at operators ear 103 dB(A)
Vibration
Equivalent vibration level (ahv, eq) left handle 2.1 m/s²
Equivalent vibration level (ahv, eq) right handle 2.3 m/s²
Equipment
OEM Saw blade Scarlett 225-24