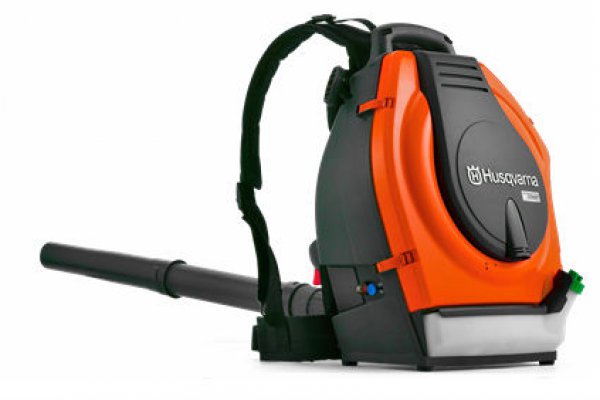 Double tap to zoom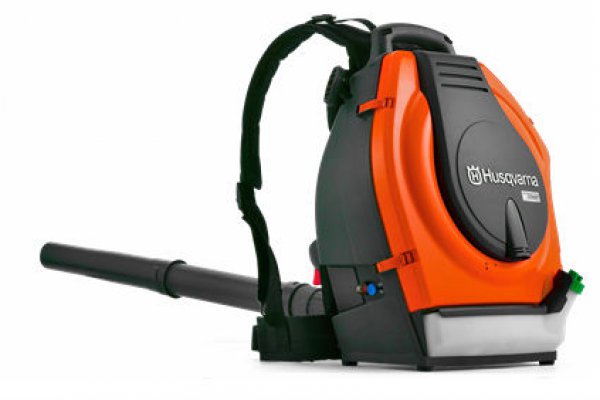 Features
High blowing capacity
The powerful and easy to start X-Torq® engine in combination with efficient fan design delivers high air speed and air flow.
Ergonomic harness
Comfortable, ventilated and load-reducing harness with hip belt and wide shoulder straps.
LowVib®
Dampeners between the engine and chassis effectively reduce vibrations. 
Air Injection
Centrifugal air cleaning system removes larger dust and debris particles before reaching the air filter. This results in reduced air filter cleanings and improved engine life. 
Ergonomic handle
The handle can be adjusted to fit the operator and has rubber inserts for a comfortable grip. 
Fuel economy
Large, transparent fuel tank gives an operating time of up to 80 minutes on one tank. 
Snap lock cover
The snap-lock cover facilitates service and maintenance. 
Centre of gravity
Thanks to integrated fan and engine layout, the centre of gravity is placed close to the user's back. 
Air Purge
Removes air from carburetor and fuel system for easy starting. 
Effective noise dampening
Minimal noise with a gentler tone. The engine, fan housing and insulation reduce noise dramatically. 
Adjustable handles
Adjustable handles for superior comfort. 
Cruise control
Fan speed can be set for easier handling. 
Comfort handle
Easily adjustable soft-grip handle for optimum comfort. 
Specifications
Capacity
Air flow in housing 766.33 cfm
Air flow in pipe 473.22 cfm
Air filter type Foam 
Engine
Cylinder displacement 51.7 cm³
Maximum power speed 6000 rpm
Fuel tank volume 50.72 fl oz
Fuel consumption 400 g/kWh
Engine Family CARB DHVXS.0525AC
Engine Family EPA DHVXS.0525AC 
Equipment
OEM Harness Single harness
OEM Nozzle type Round
Sound and Noise
Sound power level, guaranteed (LWA) 100 dB(A)
Sound power level, measured 99 dB(A)
Sound pressure level at operators ear 91 dB(A)                                                                                                     
Vibration
Equivalent vibration level (ahv, eq) handle 3.9 m/s²