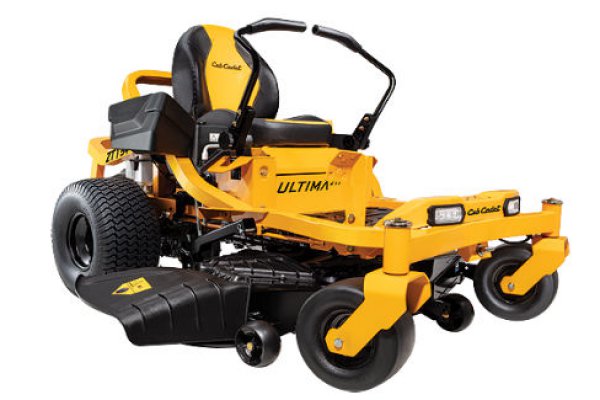 Double tap to zoom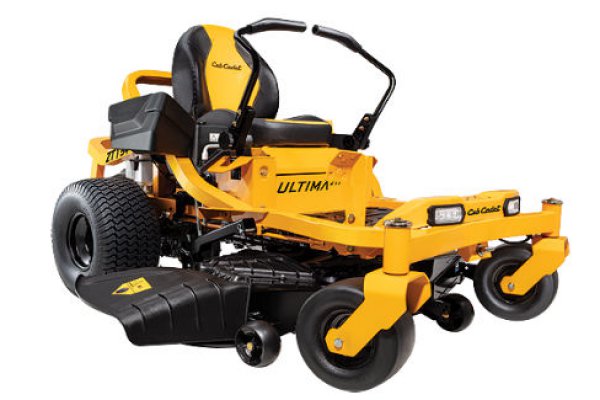 Features
Ideal for mowing slight rolling hills and several obstacles up to 4 acres
Open frame design and hinged/removable floor pan, allowing easy access to the deck and engine for quick & ease of maintenance
Lap bar-controlled dual-hydro transmissions with mow in reverse
Specifications
Engine & Drive System
Transmission:  Dual Hydro-Gear™ EZT-2200™ dual hydrostatic rear-wheel transmission for quick and effortless cuts
Engine Type: Kohler 7000 Series V-Twin OHV
Horsepower / CC's:  24 HP - 725cc
Ground Speed:  7mph Fwd / 3.5mph Rev zero-turn controlled ground speeds quickly leave your lawn with a professional-quality finish.
Fuel Capacity:   3.5 Gallon fuel tank capacity to keep you mowing and minimize time loss for refueling needs
MOWER DECK
Deck Height Adjustment: Foot pedal with spring assist creates the perfect cut
15 Positions
Cutting Height:  1'' - 4.5'' leads to a precise event cut
Spindle Construction:  Sealed cast aluminum housing (maintenance-free)
Deck Blades:  Triple Blade deck blades meaning fewer clumps and stragglers, finer clippings and increased evenness.
Deck Size/Type: 54'' Fabricated Aeroforce
Deck Material:  A heavy-duty 11-gauge fabricated deck with reinforced leading edges, 1'' x 3/18'' trim side and an AeroForce™ cutting system has been independently tested and proven to deliver a best-in-class cut. Protected by the Cub Cadet Triple Guard Corrosion Defense System™ with E-Coat.
Deck Wash:  SmartJet deck wash system provides high pressure water that cleans out grass and debris build-up under the deck
Leading Edge Reinforcement:  N/A
OPERATION
Seat Type:  Automotive-inspired, ergonomic, fully adjustable premium 18'' high-back seat and a durable, advanced polymer seat suspension system optimizes comfort while reducing operators fatigue
Lap Bar / Steering Wheel Control:  3- way adjustable ergonomic lap bar design with integrated parking brake, and Mow-in-Reverse. Provides comfort with a simple operation
Park Brake / Braking:  Intergrated system in Lap Bars for ease of use
Rear Tires:  20"x8"-8" Turf Master premium rear tires offer excellent traction, minimize turfing and provide a better ride on uneven ground at higher speeds
Front Tires:  11"x 6"-5" smooth tread front wheels pivot 180 degrees without turf damage
PTO Engagement:  Electronic fingertip blade engagement PTO allows for smooth operation of the deck or attachments
Cruise Control: N/A
Headlight:  Illuminating Dual-LED Headlights provide ultimate vision for mowing in low light conditions
CHASSIS
Frame:  High-strength, continuous square 2'' x 2'' tubular steel frame with fully E-Coat lower frame and Triple Guard Corrosion Defense System™ protects against wear and tear.
Front Axle / Yokes:  Fixed 2" x 2.5" fully welded tubular steel axle (e-coated) / 1/4" steel yokes provide greater durability
Rear Bumper:  2" x 2" Tubular steel bumper
ROPS:  N/A
Rear Hitch:  Standard
DIMENSIONS
Dimensions L/W/H:  80'' x 65'' x 47''
Weight (approx)  - 600 lbs.