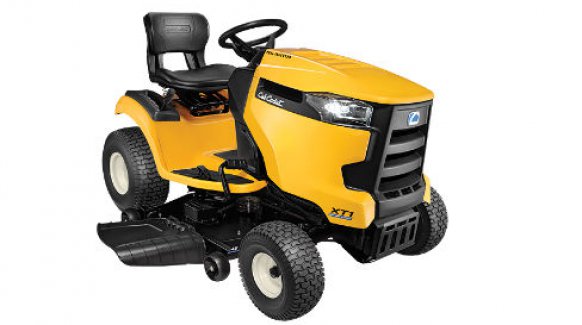 Double tap to zoom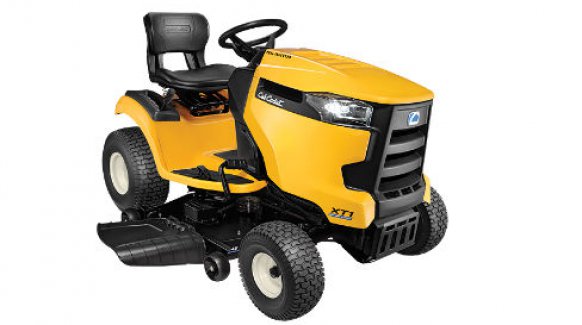 Features
Advanced Cutting Performance
A new muscular cutting system features stamped and fabricated cutting deck options built with heavy duty materials and an advanced belt design, ensuring durability and reliability while delivering the pristine Cub Cadet Signature Cut™ and an unprecedented level of bagging performance.
Exceptional Corrosion Protection
Only Cub Cadet offers the protection of the Corrosion Defense System with E-Coat. A multi-step process electronically applies automotive-grade corrosion resistance with meticulous care to protect against wear and tear.
Incredibly Responsive Handling
The XT 1's new steering system delivers optimized command and control at every turn.
Specifications
Engine
Engine Type:
547cc EFI Cub Cadet Single Cylinder Engine.
Lubrication: Fully pressurized automotive-style oil pump w/ spin-on oil filter
CHASSIS
Hood: Front pivot, High impact with quick removal design
ELECTRICAL SYSTEM
Battery: 230 cold crank amps
Charging System: Flywheel Alternator - 12 amp regulated
Headlights: NEW LED High Illumination
System Monitor Package: Digitial hour meter/service minder, oil, battery, brake and PTO start sequence
Cub Connect™: N/A
OPERATION
PTO Clutch: Electronic fingertip engagement
Deck Lift: Lever/12-position/spring assisted
Seat: NEW Cub Comfort™ high-back seat with 10 degree incline and slide
MOWER DECK
Cutting Width/Blades: 46"/Twin Blades
Deck Construction: Fabricated
Deck Cutting Height: 1" - 4"
Anti-scalping Wheels (front/rear): 2 Ball/2 Ball
Mulch Kit: Optional
Deck Wash: Patented SmartJet™ high-pressure deck washing system
Deck Spindles: 3/4" with steel cap and Triple Lip Sealed
Deck Pulleys: Split steel spindle pulleys/oversized heavy-duty idlers
Deck Attach/Removal: QuickAttach™ (no tools required)
GENERAL
Safety Systems: Neutral Start, operator presence, reverse safety switch, brake pedal lock, RevTek reverse mowing technology
ADDITIONAL SPECIFICATIONS
Tires (Front/Rear): 15" x 6" sleeve bearing/20" x 8"
Tire Tread: Turf Saver
Forward Speed: 5.5 mph
Reverse Speed: 3.1 mph
Fuel Tank Capacity: 3 gal. easy fill, rustproof
Engine Oil Capacity: 1.8 qt.
Wheelbase: 47"
Estimated Weight: 430 lbs.
POWER SYSTEM
Powertrain: Tuff Torq® foot-controlled hydrostatic transmission (K46)
Rear Differential Lock: N/A
Engine to Transmission: Heavy-duty belt
Cruise Control: Soft touch engagement
Transmission Housing: Cast aluminum
FRAME
Frame: Fully robotically-welded frame with new e-coating corrosion defense system (5-year limited warranty)
Bumper: Optional
DIMENSIONS
Length/Width/Height: 68"/53"/42.5"
SPECIFICATIONS
Warranty: 3-year unlimited hours (includes powertrain) & 5-year chassis & front axle unlimited hours/limited lifetime fabricated deck shell
STEERING
Rear Axle: 3/4" w/dual PM steel drive hubs
Steering/Turning Radius: NEW optimized steering system, manual sector and pinion/16"
Front Pivot Bar: Heavy-duty cast-iron (5-year limited warranty/unlimited hours)
Front Axles: Heavy-duty 3/4" through machined bushings
Ball Joints: Fully-adjustable/Automotive-style
CONTROLS
Brakes: Automotive-style disc