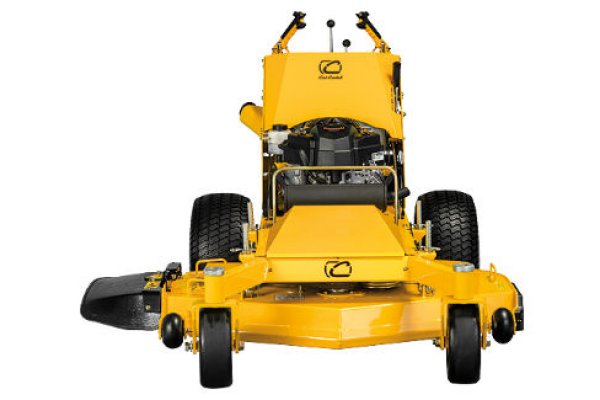 Double tap to zoom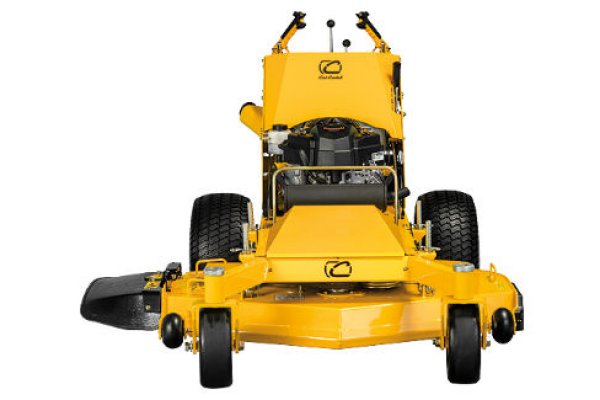 Features
Unbeatable in every environment.
The PRO HW™ has the thickest steel beam, control center and yokes in the industry. Paired with a higher ground clearance and superior weight balance, this commercial walk behind mower can easily maneuver over curbs while moving forward or in reverse and can follow any contour effortlessly thanks to a fixed floating deck.
Good things can come easy.
This machine is tough, but not on you. Easy-Trac steering hand levers use less force to steer the mower. Straight-line adjustable tracking allows for on-the-go straight line adjustments with the turn of a knob. The hydro drive system with cruise control gives you infinite speed control so you can mow at your own pace.
Minimize maintenance, maximize performance.
The PRO HW™ features a new spindle assembly, including completely sealed, single-row ball bearings that are maintenance-free, which means less downtime for you and your crew.
Specifications
CHASSIS
Additional Frame Features: 1.5 x 3" fully welded tube
Frame: Operator Tower with 7ga. Construction
Rear Bumper: N/A
ROPS: N/A
Front Axle / Yolks: Frame-mounted foot pedal front-end lift assist
MOWER DECK
Discharge Chute: High-density, impact-resistant rubber
Top Reinforcement(s): 7ga. top plate
Deck Height Adjustment: 4-pin manual with deck-mounted lift handles / 7 positions
Spindle Construction: 5" sealed cast aluminum housing (maintenance-free)
Side Construction: 1 / 4" steel
Deck Size/Type: 48" Fabricated Deck
Trim-Side Wear Guard: ¾" trim-side (polymer)
Deck Blades: 3 high-lift Marbain® blades / 18,500 fpm (approx.)
Cutting Height:  1.5" - 4.5"
Bottom Reinforcement: 7ga. (.175") steel
Leading Edge Reinforcement: 7 ga.
Deck Style/Construction: Fixed floating, fabricated 10ga. (.135") steel shell
OPERATION
Rear Tires:
Park Brake / Braking:
Operator Controls: Single-lever cruise control (0-7 MPH)
Front Tires: 11" x 4" - 5" smooth (run flat)
PTO Clutch: Warner Clutch - 125 ft lb.
Cruise Control: N/A
Lap Bar / Steering Wheel Control: Hand-lever steering control with ball bearing linkage for smooth feel
Additional Controls: Single-knob straight line tracking ajustment
GENERAL
Hour Meter: Standard electronic
DIMENSIONS
Width (Chute Up / Down): 50"/61"
Height (ROPS Down / Up): 46"
Weight: 665 lbs
Length: 77"
ENGINE & DRIVE SYSTEM
Horsepower / CC's: 15hp 603cc
Engine Type: Kawasaki FS541v (Electric Start)
Fuel Capacity: 5 gal.
Ground Speed: 7mph fwd. / 3mph rev.
Transmission: Hydro-Gear® ZT 2800 charged (commercial-grade)