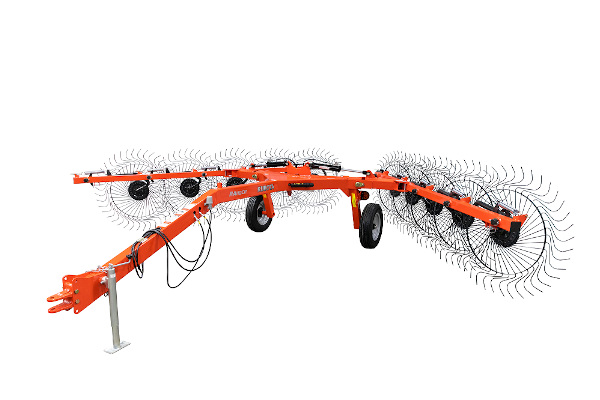 Double tap to zoom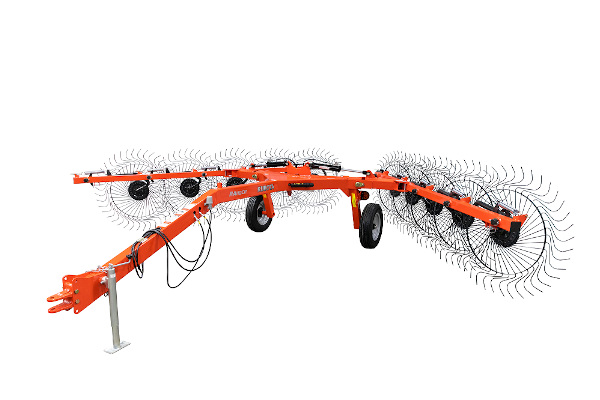 Features
SAFE TRANSPORT
With Independent Wing Cylinder lockouts, transport is safe and easy on the road and through narrow gates or openings. Transport width ranges from 9'2" to 9'6".
INDIVIDUAL RAKE WHEEL SUSPENSION
Individual Rake Wheel Suspension is ideal for rough and uneven hay fields allowing each wheel to act independently and follow ground contour. 
TELESCOPING WING ARMS
Telescoping Wing Arms allow for an additional 1.5 ft. of adjustment by utilizing the jack stand. 

*Available only on the 200 Series
DRAWBAR HEIGHT
Adjustable for 12 different tractor drawbar heights to ensure proper working angles of the rake wheels. 
HEIGHT ADJUSTMENT
Height adjustment holes allow the hitch to be adjusted from a height of 13.5" to 23.75".

*Available only on the 200 Series
KICKER WHEEL OPTIONS
Single and Dual Kicker Wheel options are used to move material that would otherwise stay in place.
Specifications