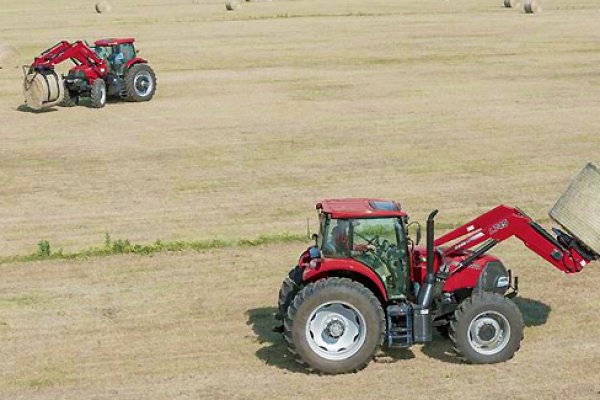 Double tap to zoom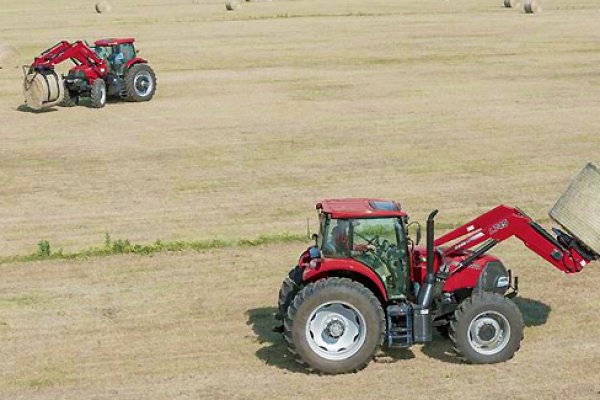 Features
Faster Cycle Times for More Productive Work Days
L10 series loaders deliver features that help make livestock feeding, material handling and other loader work more efficient. Faster cycle times, due to faster hydraulics or the ability to see better and move more nimbly, can help you get more work done, quicker. 
Rugged Durability
Built on the Case IH reputation for rugged durability, we've found ways to make the L10 series loaders even stronger. A chamfered and embossed arm design increases strength. Cast and forged components add even more strength at critical stress points, helping to ensure lasting reliability and a lower cost of ownership.
Better Visibility
A curved arm design, along with a low knee and cross-tube positioning, help provide a 30 percent increase in field of vision when the loader is in transport position. This design matches the modern styling of Case IH tractors and provides easy access for routine tractor maintenance. Smart hose routing and protective covers help keep hydraulic lines out of the way and from interfering with sight lines.
Clear Pin Engagement Confirmation
Get clear visual confirmation of pin engagement from the tractor seat via a green marker on the inside of the bearing box.
Automatic Implement Locking
Make quick work of attachment changeout thanks to safe, ergonomic and automatic implement locking
Quick Release Hydraulic Couplers
Speed up connect and disconnect times. Our best-in-class hydraulic quick release couplers simplify hookup of hydraulic-operated attachments — even under pressure.
Reduce Operating Costs with Optimized Hydraulics
When you have hundreds of bales to move, saving a few seconds per lift adds up. L10 loaders feature larger ports on the hydraulic cylinders to help optimize oil flow to better match the increased hydraulic capacities of today's tractors. More-efficient oil flow means the hydraulic system performs faster while generating less heat and using less fuel, resulting in lower operating costs.
Specifications
Lift Capacity Max Height @ pivot pins: 4,167 - 5,335 lbs (1,890 - 2,420 kg)
Boom Breakout Force @ pivot pins: 5,754 - 7,121 lbs (2,610 - 3,230 kg)
Raise time: 3.4 - 3.8 seconds​